Your Cloud Can Be
Fast, Secure, Scalable, Direct, Cost-Effective
One Connection. Infinite Connectivity.
The Way You Connect To The Cloud Matters.
Using just an Internet provider can create latency, added costs, and a reduction in productivity. Technium has partnered with Markley to create a cloud network design that solves these issues.
Take a look at some aspects of connectivity, and let's compare the way you connect today with The Fabric...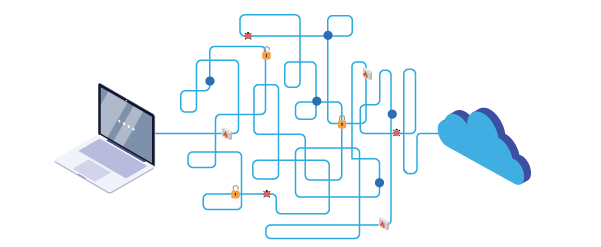 The Internet
This represents a traditional Internet connection—which is what you're using today. The original architects of the Internet built it the best way they knew how, and could never have imagined its trajectory. Now that we know, let Technium help you connect the right way...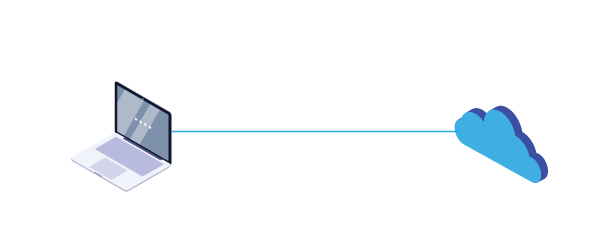 The Fabric
The Fabric is built to deliver speed, simplicity and security. The logical and physical paths are direct, and the security is solid—eliminating hardware-based firewalls with cutting-edge security.
| | Internet | The Fabric |
| --- | --- | --- |
| | Internet providers put your data on their circuits which follow an unknown path and connect through an unknown number of hops before making it to the carrier hotel, Markley Data Center. | You get a well-designed, secure, redundant, and direct connection straight to Markley. |
| | Increasing bandwidth can take several phone calls and several months to change. | One call to Technium and your bandwidth can increase within 24 hours. |
| | To connect to Cloud Services (AWS, Azure, GCP) and SaaS apps efficiently, you'll need multiple circuits with your provider. | The Fabric is uniquely positioned to provide fast and direct connectivity to AWS, Azure, and GCP cloud hubs, the Boston Internet Exchange, and blended Internet (100+ providers hoteling at Markley). |
One Connection. Infinite Connectivity.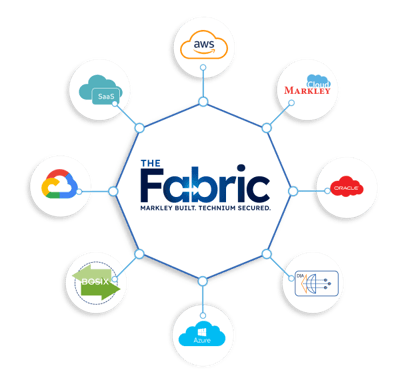 Do you know the path your circuits are taking? Let us help by conducting a FREE Circuit & Path Analysis.
Just fill in a few details and we'll be in touch!